Our Team
At CIMT we have a team of dedicated professionals who are passionate about delivering evidence-based treatment that achieves meaningful results.
All of our therapists are specialist neurological physiotherapists or occupational therapists.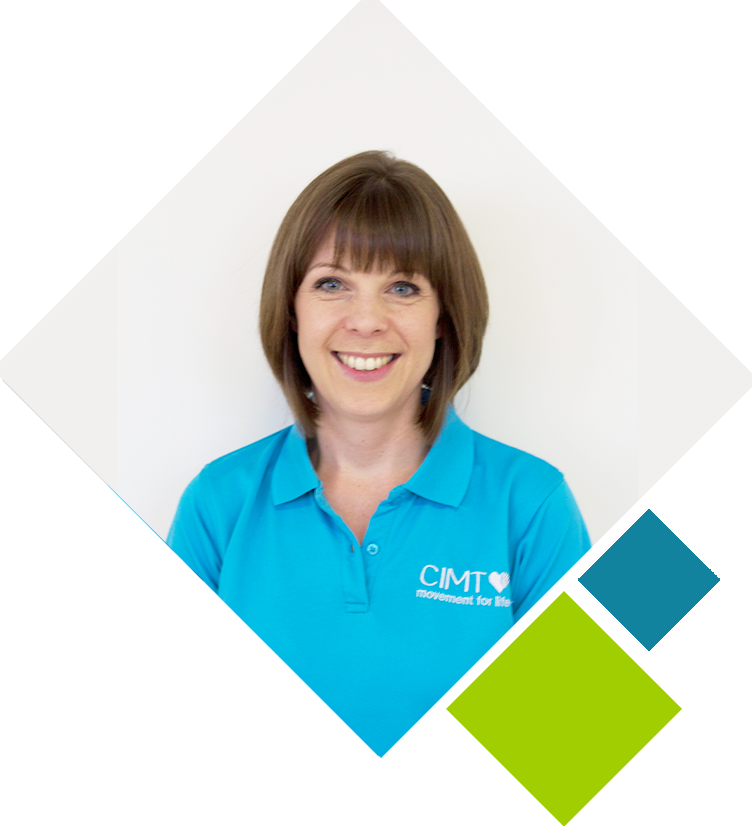 Natalie Shingfield
Natalie is a neurological physiotherapist and works with adults and children in our Manchester and Liverpool clinics.
"I really enjoy being a CIMT therapist. Intense daily therapy can be challenging for the therapist and child but seeing the new skills and movement patterns emerge often for the very first time is highly motivating for all involved. Seeing your patient achieve so much in such a short space of time while having fun makes all the hard work worth it!"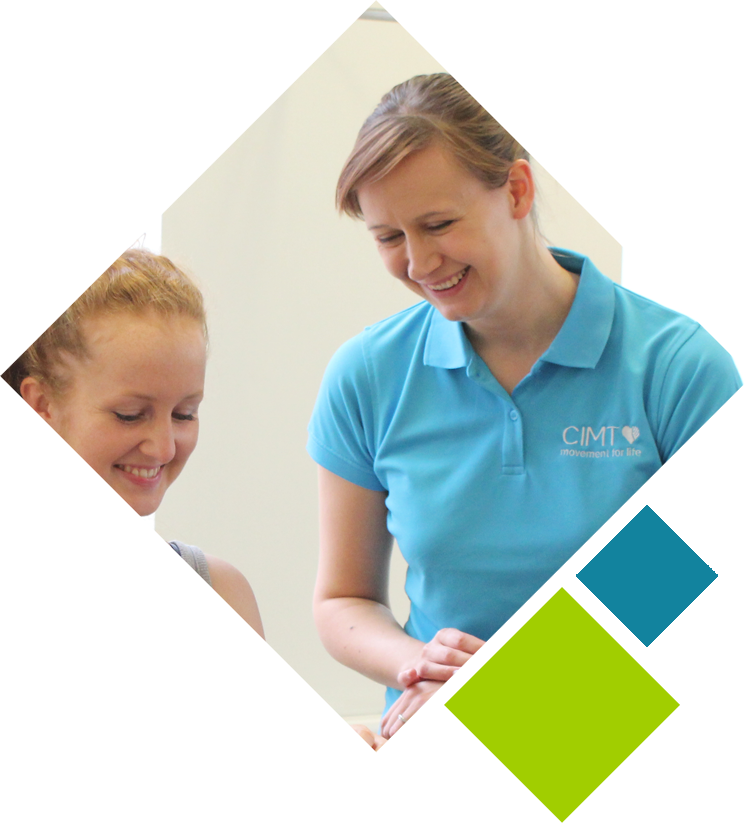 Karen Leslie
Karen is a neurological physiotherapist and works with adults and children in our Liverpool clinic.
"I enjoy being a part of my patient's journey and sharing in their excitement every time they achieve something new. It is such a rewarding process for the patient, their family, and the therapist too!"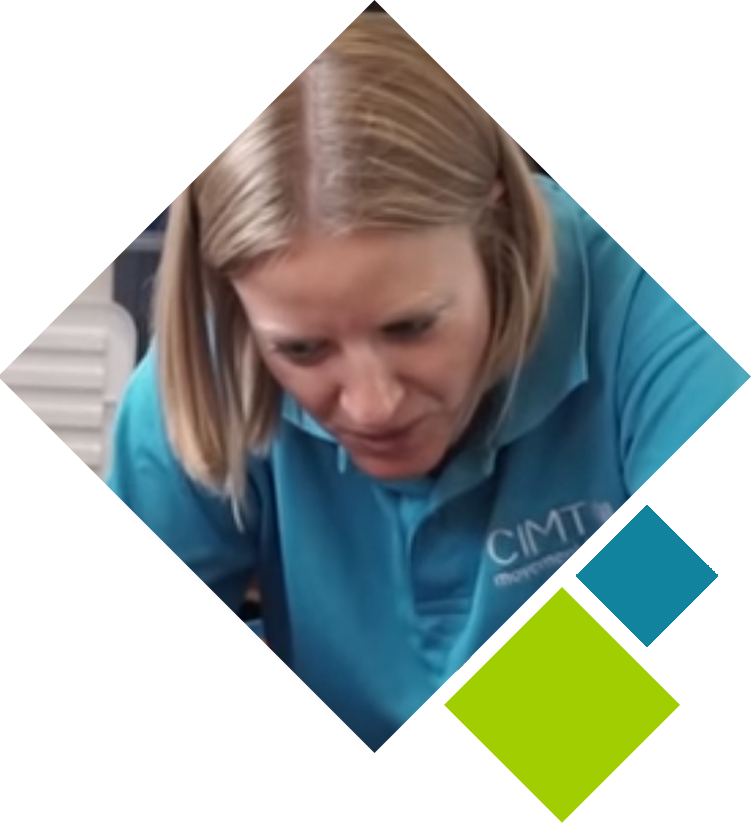 Jennifer Hughes
Jennifer is a neurological physiotherapist and works with adults and children in our Liverpool clinic.
"Having the opportunity to see your patient achieve new activity and movement in such a short timescale is hugely rewarding, but it is not without its challenges and frustrations. The beauty of the intensity of a CIMT program is being able to work through these challenges and make positive, lasting gains."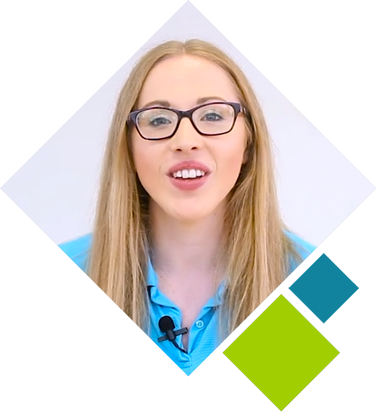 Emily Clarke
Emily is an assistant physiotherapist and works with children in our Manchester clinics
"As a trained CIMT therapist working with patients on such an intensive programme is not only fun but it is hugely rewarding. When you see your programme in action with incremental improvements throughout, to then finally achieve one of the patient's goals can truly be moving. To some it could be considered a relatively small difference, but the reality is a small improvement in hand functionality can make a massive difference to someone's life in terms of independence and ease."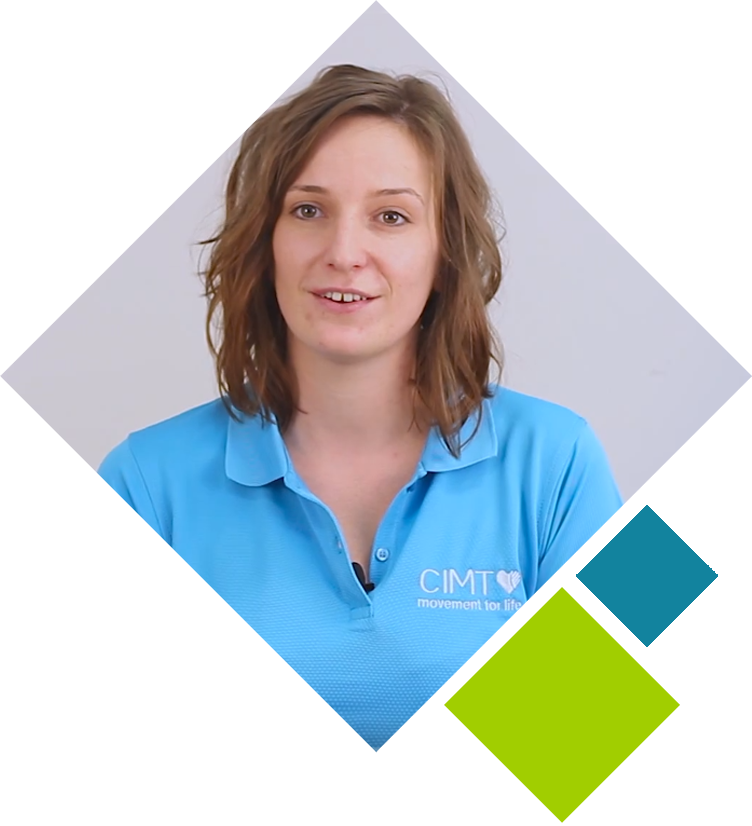 Blaithin Hadjisophocleous
Blaithin is a neurological physiotherapist and works with children and adults in our Manchester and Liverpool clinics.
"Being part of the CIMT team means that the work is hard, but the rewards are high. There is something very special about knowing you are part of a patient's success, and their journey towards achieving meaningful goals in just three weeks. The evidence shows that the results from these intensive programmes are lasting, and this is consistent with the results we get from our programmes."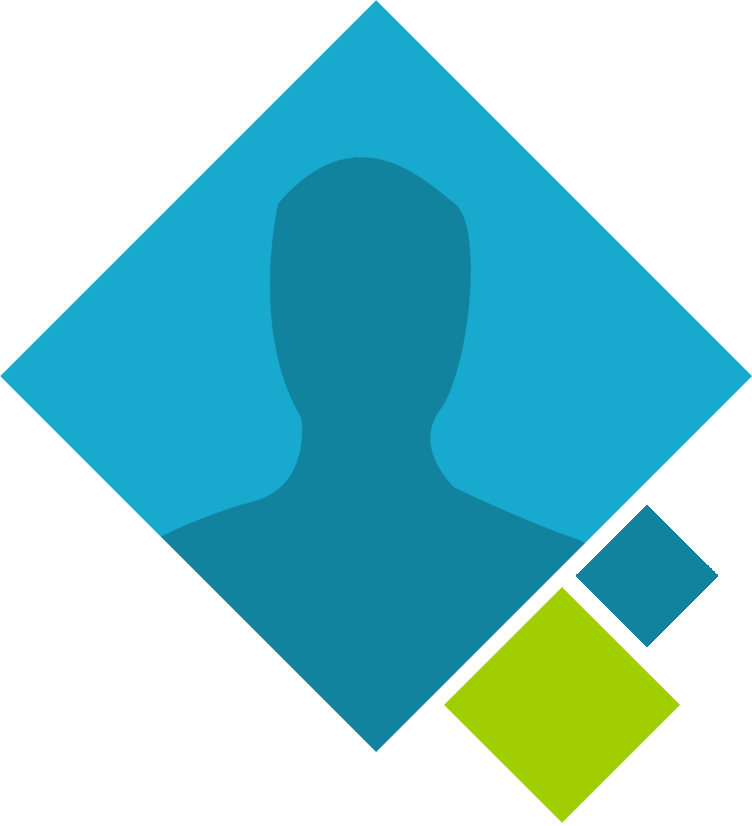 Elliot Milnes
"As a trained CIMT therapist, I love seeing the amazing changes that people make throughout the programme. I enjoy the intensity of the programme and the bond you make with the patients and their families, but making the programme fun to me is very important to me as seeing the patients have fun whilst they improve is very rewarding."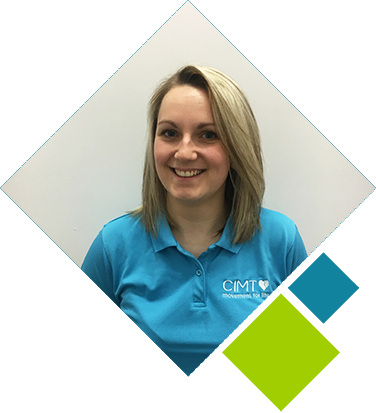 Olivia James
"I am a trained occupational therapist and to me, being a part of the CIMT programmes with children is about assisting the child to try and regain functional movement in the affected arm using fun and engaging activities that are meaningful and purposeful to the child involved. It involves grading and adapting typical activities/play to incorporate the movement required but to ensure that the child is fully engaged and enjoys the sessions."
"The most rewarding part of the CIMT programme's is observing the difference it has made to the child's ability to complete functional tasks using both upper limbs together, along with the positive impact the sessions have on other areas of the child's development such as speech, mobility, balance, social skills."

Call Our Helpline Today
Call us on 0330 223 0077 or email office@cimt.co.uk to speak to one of our specialist CIMT therapists.